One dedicated contact for your data collection across the globe - that means time-saving convenience, seamless continuity and exceptional value.
Our experience in international market research is unparalleled. The majority of the projects we carry out involve multiple countries or regions. Whether you want to focus on a single country or require a complex multi-country study, our team of expert project managers take a consultative approach to supporting your study and advising which methodologies are likely to be successful in each country.
GLOBAL CONNECTIONS
You think globally. So do we.

Think Global
At FG Connect, we know that our clients increasingly think globally, and need to understand their customers in multiple countries around the world.

Quality Partners
That's why we've spent years building relationships with partner companies all over the world, who we trust to provide the same high standards you expect from FG Connect.

Global Offices
From our offices in London, Dubai and Singapore, we can coordinate global studies, so that with just one point of contact, you can arrange and conduct your project in as many countries as you need.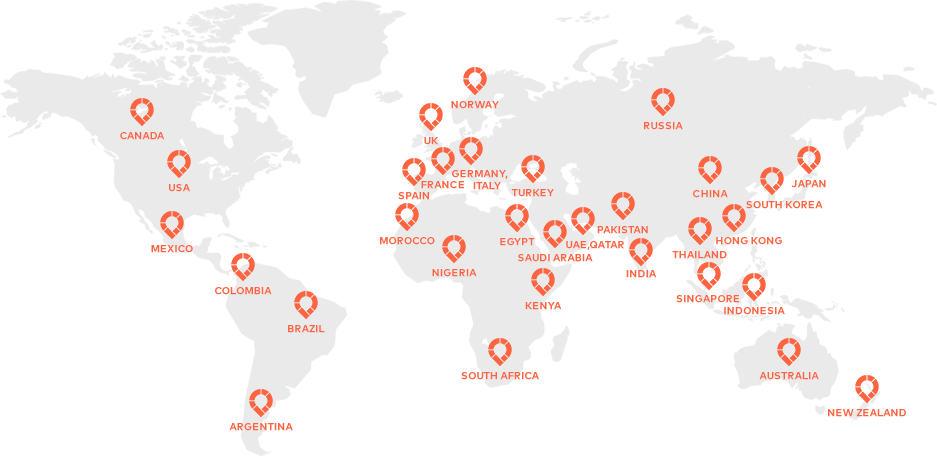 CLIENT TESTIMONIAL
Working with FG Connect has been very rewarding. They were able to provide us a completely tailored research solution and as a result we were able to gain invaluable insights from the focus groups that were organised in the US, Norway, Tanzania, Kenya, Qatar and Australia.