Looking for a research partner who can help you organise high-impact car clinics for your upcoming car models, tractor, truck or any other heavy-duty machine?
We can help you organise result-oriented car clinics to determine the commercial potential of your next model.
A car clinic is just like central location testing but in this case, instead of a general product or service, you have vehicles like cars, trucks, tractors and heavy-duty machinery like lawnmowers and cranes.
Respondents are assembled at a location, preferably a showroom with the needed facilities for a car clinic, and then all the selected models are displayed to them in a controlled environment. They observe the various models and different features are explained to them.
The following factors are taken into consideration when organising a car clinic:

Respondent profiles
Naturally those respondents are shortlisted who are likely to purchase a vehicle or invest in a heavy machinery this year or next year. Their income and occupation may also be considered.

Secure facility
It needs to be ensured that the new design is not stolen, videos are not made and photographs are not clicked. To ensure this, the facility must not have wide windows and other openings through which, the designs can be spied upon.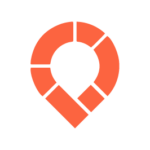 City location
In this field, locations are normally chosen based on Category Development Index (CDI) and Brand Development Index (BDI). A value between 75-125 is considered to be a good index value. While selecting the city, it must also be considered that extreme values on both sides of the spectrum are not chosen.
What makes FG Connect your ideal partner for organising car clinics?
One of the most important aspects of organising a successful car clinic is to ensure that only authentic respondents come to participate. To ensure that we have the right respondents, we have them first send us a copy of their car documents they currently have, in advance, to make sure what car or vehicle preference they have and they have the ability to buy the car they will witness during the demonstration. They must also bring the documents when they arrive at the car clinic location. We also request them to show us their driving licences.
When you partner with FG Connect for your car clinic services we will ensure that only genuine respondents attend the event. Over the years, we have developed an infallible system to weed out serial attenders or respondents and only allow genuine and interested respondents to participate and share feedback.
We can provide you full support as well as background support, based on your car clinic needs. We have trained personnel and observers. We also have the needed tools and software to help you gather data and then draw insights from the data.
Being one of U.K.'s leading focus group companies providing quantitative and qualitative research services to a wide spectrum of clients, we have been serving the automotive industry and the automotive sector by helping them organise highly successful automotive – car clinics. The automotive market is thriving and we fully understand the importance of the need of the automotive industry to have top notch market research facilities through a reliable research partner. Although there are multiple automotive market research agencies and firms we bring a combination of an international presence and experience provided by very few automotive market research services. From initial consulting to final research reports, we take care of every aspect.
Benefits of organising a car clinic
Through a car clinic you get real-time feedback from people who would actually, ultimately, spend their hard-earned money on your car, vehicle or heavy machinery. These people have a stake in what you deliver. A feature or a design that your engineer thinks is awesome, may not be preferred by your target audience/buyers and a feature that is overlooked or underestimated by your design engineers may be of more importance to the buyers. A timely car clinic can highlight features that are actually liked by the end buyers and hence, you can either incorporate them or enhance them to make your proposition more attractive.
Do you want more information on how you can partner with us to organise your next car clinic in one of the major cities in UK, UAE or beyond? Contact us today.
CLIENT TESTIMONIAL
The FG Connect team recruited some excellent respondents for us and were very helpful and welcoming. Overall, the experience was great!